Make production-quality face swaps
We've all had enough fun with face swapping. It's time to let the technology do serious stuff.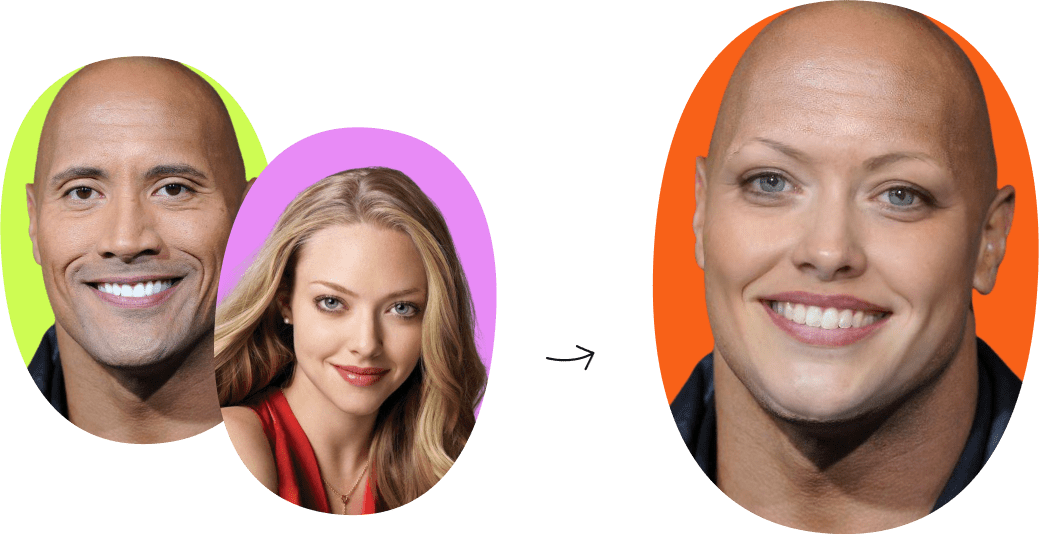 Swap faces like a pro
The largest resolution for face swap on the market: 1024px
Multiswap
Replace several faces in the same photo at once.
Save your time and efforts
Forget about graphic editors. Face Swapper will do the job in mere seconds.
Try it!
Our AI will automatically reface your photos without reducing quality
Select face #1
Select face #2
Tailor faces to your needs
Create new models for your projects in a couple of clicks.
Design
Advertising and marketing
Fashion industry
Photo editing and more
See the difference
Exceptional results that you won't tell from real photos.
Other swappers
Face Swapper
More AI tools by Icons8
to increase your productivity
Frequently asked questions
How does it work?
Face Swapper uses artificial intelligence to detect faces on photos and replaces them with other faces of your choice. For replacements, you can use photos of your own or choose any photo you like from our gallery.
Is Face Swapper free to use?
Yes! It's free for fun or personal use. If you want to do some
serious stuff for your business
,
contact us
, and we'll help.
Do you store the images I upload? What about privacy?
We store uploaded images securely to let you view your history and re-download the face-swapped photos without using costly GPU power. You can clear your history at any time. In such a case, all your photos will be removed from our servers.
We don't use your photos for machine learning
or anything like that, and we don't share or showcase them either.
What images work best with Face Swapper?
For better results, use quality photos with people directly facing the camera. However, slight rotation is also OK.You can modify photos of up to 5 MB with faces of up to 1024*1024 px in size. Face Swapper returns images of the same size and quality as the source image.
---
Comments